It's always fun having guests stay. However, there is a little bit of stress beforehand in making sure the house is ready.
Everyone wants to ensure that their guests have a wonderful time while staying. They want their friends to feel relaxed and get a good rest during their stay.
After all, it's a break from the norm, without the stresses of daily life at home.
Benefits of a Good Rest
No matter whether on holiday or at home, you can't beat a good night's sleep.
However, being away from home means you probably have more time to get those zzz in.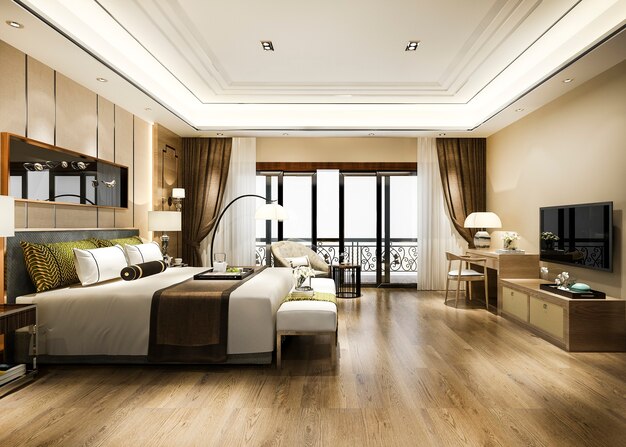 There are many positives to getting a good night's sleep, including:
Better Concentration: Your reflexes and reaction time are best when you've had at least 7 hours sleep. For friends that may be out driving and exploring, this is vital.
Good Mood: Getting a good night's sleep is key to being in a good mood. No one needs grumpy guests!
Boosts Your Immune System: When you sleep well, you reduce your chances of catching a cold and flu, among other infections. This is because sleep repairs your immune function.
Reduces Anxiety: Poor sleep can lead to anxiety and depression.
Improved Heart Health: It's been proven that lack of sleep contributes to heart attacks. Getting a proper 8 hours will make your heartbeat easier.
Help Build Muscle Endurance: Have your friends planned some strenuous activities during their stay? Having a good rest will help increase their power and endurance.
There are so many good reasons to want your friends to have a nice rest in your home. Your job is to provide a lovely space where they can unwind.
Related: How to Arrange Bedroom Furniture
The Focal Point of the Room
So, what can you do to ensure that your guests feel comfortable when they stay with you? It's a matter of having a little creativity to make your guest bedroom a sanctuary for them.
First things first, the bed. Investing in a great bed such as one from the Divan Beds Centre is one way to ensure total comfort.
Choose a mattress that will give your guests a peaceful slumber.
There are several options:
Pocket sprung
Memory foam
Hybrid
Zip and link – easy if you have families staying regularly
Open coil
Add good quality linens and a thick duvet and they'll feel like they're staying at a 5-star hotel.
Once you have a good bed sorted, then it's time to look around the room.
Tips to Make the Room Comfy
Place some items to make their stay easier, such as:
A Luggage Rack or Bench: It helps to have somewhere easy to place their suitcase, so they aren't tripping over it.
A Chair: Preferably upholstered, so that they have somewhere to snuggle up with a book.
A Reading Light: Sometimes the main light is too harsh, so make sure there's a reading light within easy reach.
A Clock: It's useful to know the time, so they can set alarms.
A Hairdryer: It will save them asking you for it, and it's a nice touch, like a hotel.
Maps and Flyers for Local Tourist Attractions: Your guests can see what's available locally, and they'll think it was such a helpful addition.
Finishing Touches
Leave a card with the Wi-Fi code visible on the bedside table, along with a newspaper or book. That way they can connect or disconnect as they please.
Some plush towels go a long way to enhance the guest's experience and extra pillows. Make them feel like this is a luxury B&B.
Finally, it will really stay in their mind if you leave tea and coffee making facilities in the room. Put their favorite sweets or some cookies in a jar and make them smile.
Follow all these tips and your guests will never want to leave. You can be sure they'll tell all your friends and you'll never be short of visitors.
Additional:

Best Curtains To Use In Green Bedrooms?
Top 10 Famous Hanging Egg Chair Ideas Of 2022
What Makes A House A Luxury Home In Los Angeles
Roofing Contractor Advice On Living Roofs