If you have thought of renovating your kitchen cabinets, why not make them into modern ones?
The topic of modern kitchen cabinets is the topic that is fascinating by itself, so you are probably very interested in the finer points of kitchen design.
So let's start with some innovative and exciting ideas and details for the interiors first, in the spirit of thoroughly examining design alternatives to make your kitchen cabinetry the most gorgeous cabinetry ever seen on planet earth.
5 Classic Modern Kitchen Cabinets Designs
The classic modern kitchen cabinets and their aesthetic are sleek and minimalistic, with clean, straight lines and open spaces. Uncluttered, usable space is a hallmark of modern kitchens.
Here are five types of modern kitchen cabinet designs that you can easily install in your kitchen.
1. Frameless Kitchen Cabinets:
Frameless modern kitchen cabinets have emerged as a popular trend for homeowners looking for a modern kitchen.
The majority of contemporary kitchen cabinet styles are frameless. Beveled or thickly cushioned edges are rare on frameless cabinet doors. Frameless cabinets are preferable for smaller kitchens where every inch counts. 
They have a modern appearance, more drawer and cabinet space, and no inconvenient center stiles. In addition, it makes the kitchen look elegant. However, frameless cabinets are more expensive; you can save money in other areas of your kitchen remodel by having an open layout without center stiles that require additional labor to remove or modify.
2. Plain Handles:
Modern kitchen cabinets have plain handles rather than embellished ones. If the hinges are visible, they are usually plain. Every mid-century modern kitchen cabinet has regular smooth handles because smooth handles are easy to clean.
Modern cabinet door pulling features come in various shapes and sizes, ranging from square-type plain wood knobs to thin metal bars. However, on modern kitchen cabinets, detailed knobs like flowery ceramic patterns or huge embossed metal pieces are seldom found.
3. Wood Kitchen Cabinets:
The graining of wood used for modern kitchen cabinets is likely to be smooth. For a modern aesthetic, knotty pine is far too rustic. If the overall look is clean, dark or light woods might be used for a modern kitchen cabinet style.
Cherry is a popular modern cabinet wood. Dark cherry cabinets provide a more formal appearance than lighter cherry cabinets.
If you already have an oak cabinet, then you can turn your old cabinets into a modern kitchen with oak cabinets. Modern oak cabinets are in the middle of the new and old. The contemporary designs of the cabinets will look much more elegant with artistic handles.
4. Metal Kitchen Cabinets:
Metal is an excellent choice for modern kitchen cabinets because it gives them an industrial feel. If you like the look of the modern white kitchen cabinets, then you can try on the white metal kitchen cabinets or steel cabinets. Staines steel is always the best metal for kitchen cabinets.
For kitchen cabinets, stainless steel is a popular metal because it is used in modern appliances and countertops. Modern kitchens can also include colored enamel-coated metal cabinets with vivid colors like blue or red.
5. Glassdoor Kitchen Cabinets:
Many modern kitchen cabinet designs feature glass doors. Dishes and other objects can be displayed behind clear glass cabinet doors. In the modern kitchen cabinets ideas, the glassdoor cabinets are pretty popular. Looking wise I am going to give it five stars. And maintenance parts are elementary.
The stored objects are less visible through opaque glass doors, such as frosted varieties. Both types of glass doors provide an airy appearance that complements modern cabinets.
For (Opening & Closing), which types of doors and fittings should be done in modern kitchen cabinets?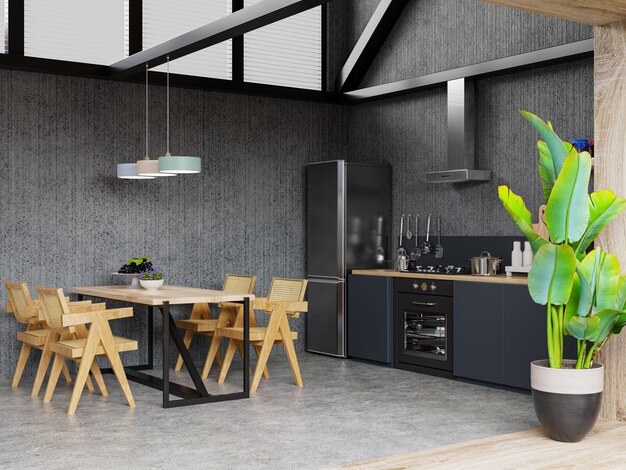 Modern kitchen cabinets manufacturers have created a variety of mechanisms that are appropriate for various cabinet styles. Grip strips, mechanical tip-on (or push-to-open) technology, and electronic serv-on technology are all the best options available.
Flap fittings have proven their worth for wall units with or without handles. There are several types, but they all have one thing in common: the door swings upwards and is "out of the way." There are four types of flaps: upright, fold-up, swing-up, and lift-up. 
Related: 5 Ways To Update Your Wood Cabinet 
The sliding door cabinets provide additional headroom. Other options are retractable with the doors or flaps. These enable access to the cabinet contents. With this method, you can display exquisite dinnerware or intelligent kitchen machines. 
Lamella cabinets are beautiful. The slats are frequently composed of the glass and automatically foldable upwards when a sensor is triggered, providing visibility of the cabinet contents. Only the tiny lateral grooves are visible when the cabinet is closed. 
Takeaway!
Consider your storage needs and spice them up by adding new features to your kitchen cabinets! Every modern kitchen cabinet needs to be very user-friendly to use. And should have the features of the easy cleanable. These are the things you should keep in mind while selecting the cabinets. So, which types of modern kitchen cabinets do you like the most? Let us know through the comment sections.
Additional Resource:

Top 10 Best Kitchen Diner Ideas
Why Your Kitchen Countertops Matter
Free Ways to Refresh Your Living Room and Kitchen
How To Fix A Leak Under Your Kitchen Sink? Easy Way To Clean It