The COVID-19 pandemic has caused a lot of upheaval in the world.
One area that has been hit is the housing market. In some cases, people have been forced to sell their homes quickly due to job loss or other factors related to the outbreak.
However, there are still ways to sell your house fast during this crisis.
This blog post will give you five tips to help you sell your house quickly and without stress:
1. Virtual Staging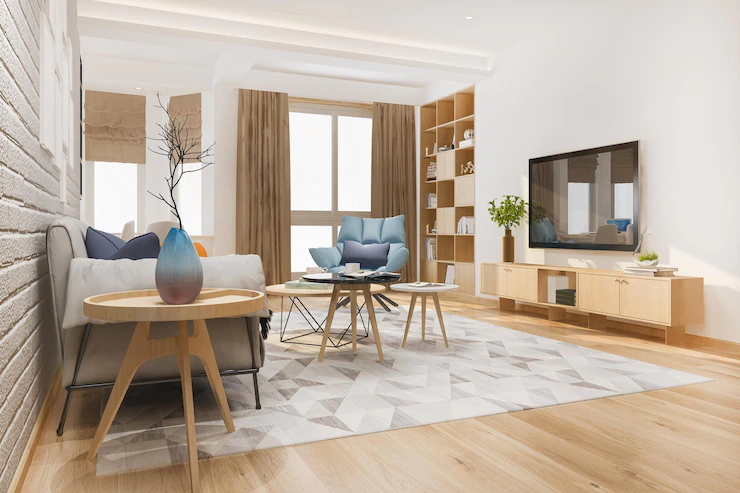 This is a process where a professional decorator uses computer software to furnish an empty room digitally.
2. Showcase Your Home's Safety Features
One of the main concerns for buyers during the COVID-19 pandemic is safety. You can put buyers' minds at ease by showcasing your home's safety features.
If your home has features like a security system, air purifier, or UV light sanitizer, make sure to highlight these in your listing.
Tip: You can also let potential buyers know that you are taking precautions by disinfecting the property before showings and requiring all visitors to wear masks and gloves.
3. Work With a Home Buying Company
Home buying companies have emerged as a popular option for selling homes during the pandemic. These companies purchase homes directly from sellers, eliminating the need for showings and open houses.
It can be a particularly appealing option for sellers who are concerned about potential exposure to the virus. In addition, home buying companies often offer competitive prices and can close on a sale much faster than traditional buyers.
For these reasons, working with a home buying company may be the best option for those looking forward to selling a house during the coronavirus pandemic quickly and safely.
Tip: Be sure to research to find a reputable home-buying company in your area!
4. Price Competitively
In today's uncertain housing market, it's more important than ever to price your home competitively if you want to sell it quickly.
With fewer and farther between buyers, those looking to purchase a home will be very picky about which properties they choose to tour.
As a result, overpricing your home is likely to result in it sitting on the market for weeks or months without any interest.
5. Offer Virtual Tours
If you are uncomfortable with having strangers enter your home, you can still show it off to potential buyers! Many people are using technology to their advantage by offering virtual tours of their homes.
This is an interactive 360-degree tour that allows viewers to explore a property from all angles without having to step inside.
Tip: You can create a virtual tour yourself using a smartphone or tablet or hire a professional photographer to do it for you.
The COVID-19 pandemic has created a unique set of challenges for those looking to sell their homes. However, following a few simple tips can increase your chances of finding a buyer quickly.
Additionals: