This coronavirus pandemic has impacted our lives on a large scale. It has also left its effect on the real estate industry. In March the entire economy of the US shut down as a result of the covid-19 pandemic situation. But we have spent almost the entire year in our homes, which helped us understand the value of a home. Now our home has become more than just a place to eat and sleep. It is the place where we work, where our children learn. With the increasing demand for a proper house or home, the need for a real estate lawyer has also increased. 
In order to find your dream house or to put your house on the to-let list, you need a broker. But it is also necessary to take help from a real estate lawyer, who will help you with all the legal process and also help to get you the right deal.
Real Estate Lawyer
There are a lot of people like me, who do not understand the importance of a real estate lawyer. Though there is no issue, a real estate attorney can help you in many aspects. Before you show your interest in any property, your lawyer will go through all the papers and legal documents and will advise you of any issues or omissions. 
Real estate lawyers have excellent communication and effective decision making, along with research abilities. They also work in order to give their clients the best offer. They make sure that the transaction that is occurring is following all the legal rules and laws. In short, a real estate lawyer will give a perfect package while buying or selling your property. 
Read Also: Do You Know These Top 15 Myths About Virtual Staging In Real Estate?
Responsibilities Of Real Estate Lawyer
Initially, I also had some doubts about the action areas of a real estate lawyer. What they cover and what they do not cover, is a question of all time. Here is the list of responsibilities of a real estate attorney
Monitor the legal threat in any of the real estate instructions and guide their clients accordingly.

Negotiate and publish all real estate transactions

Interpret legislation, regulations, and rulings for property instructions. 

Regularly drafts lease along with alterations.

Handles services related to regulatory and compliances.

Before the property transactions are executed, he makes sure that all the proper approvals are in place. 

Represents the business in purchasing and selling of properties. 

Holds up legal and general advisory demands that are connected with a huge scale property portfolio.

 Protects the Aerial code lawsuit.

There are some property lawyers who charge a set while most of them charge a service fee on an hourly basis.  

While making a property deal, a real estate lawyer prepares or reviews all the documents that are going to be signed in the whole process. 

In order to indicate the seller's or buyer's interest, the lawyer makes his presence at the final. 
Read Also: The 5 Questions All Buyers Should Ask Their Real Estate Agent.
How Real Estate Lawyer Can Help You In 2022
2020 was a tough year for all of us. The covid-19 pandemic has changed our lifestyle, priorities, and demands. It has also impacted the real estate market. The real estate market has faced up and down in the past 10 months. The situation is not still stable. The year 2022,  is coming with a lot of uncertainty and is a continuation of this scenario. 
Here we will discuss the need for real estate lawyers,
Read Also: BRRRR Method: The Secret To Building A Real Estate Portfolio.
Eliminate Scams
There are a lot of examples when a property scam is in the headline. Real estate fraud is not a new term that we do not know about. We all have heard of property scams but luckily many of us did not face them. Sellers can fool keen homebuyers with false identities, only for snatching the money and leaving the buyer without a roof above his head. 
An experienced real estate lawyer, who has handled property deals previously will make sure that your deal is totally safe from any kind of false. With their immense research skills, they check each and every detail on each deal. They also help you with all those complex words of real estate and help to get you the right deal. 
Proper Contract
The written contract that is signed between the seller and buyer has a number of pages containing confusing and complicated jargon or legal terms. A real estate attorney, who is working for you, will make sure that everything is in its right place in the contract and makes it simpler in order to make an average person understand the whole contract. Real estate also makes sure the signature on the contract is legitimate and appropriate. 
While making the transaction, the purchase agreement is the most important document. In case any buyer is wanting to make the purchase agreement in his desired way, a real estate lawyer can take the task for him. The buyer only needs to explain his desires to the lawyer and the rest will be taken care of by him. 
A home that is listed for sale can have infinite issues; like termites, radon, asbestos, or lead-based points. An engineer, who is hired to check all these points, has an obligation to inform the potential buyer about all these issues. In case any hazardous substance is found in the property, this will lead the buyer to question his legal options. Here, a real estate lawyer has the authority for spelling out terms that are suitable for both the seller and buyer. 
Read Also: What Is The 70% Rule In House Flipping?
Appropriate Closing
The presence of a real estate lawyer by your side will do a great job. There are a lot of legal things that need to be taken care of. It may seem difficult for you to handle all these things single-handedly. The professional lawyer will take care of all the legal matters, while you do the rest of the job. 
A professional real estate lawyer is an expert in closing fails to occur, and the buyer is kept in the total dark about the down payment. You will also get to know whether your lawyer has the capability to hold the down payment or check your down payment options for a more beneficial deal. 
Title Search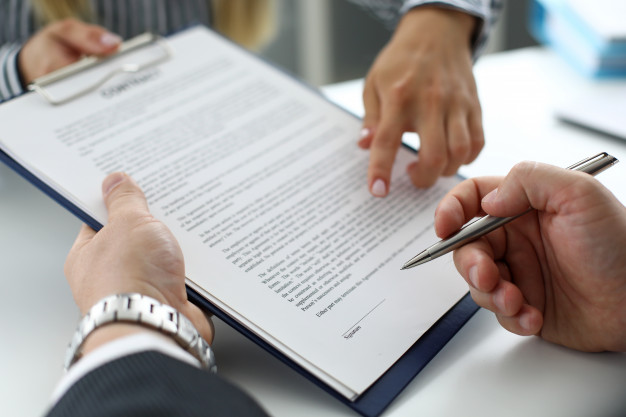 In case a seller is responsible to pay a lien before selling a property, the real estate lawyer can help him with this. An experienced lawyer may advise the seller to lower down the initial payable amount as the buyer has to wait for the duration until the lien is paid fully. While a savvy lawyer will suggest to the seller some methods of financing properly. 
Once the lien is fulfilled the lawyer will get the clearance document. After all, as a buyer, we never want a lenient along with the property that we have purchased. 
Read Also: 5 Smart Reasons To Get Renters Insurance.
The option of a Professional Advice
A piece of legal advice is always needed when you are going to deal with property and especially if it is a problematic one. Undesirable neighboring structures, sinkholes along zoning issues that are related to the property demand an expert or a lawyer. While you are going to buy a home from a deceased owner who impersonates, it is a tricky one and you need a real estate lawyer to check whether the property is valid and authentic or not. 
Any unexpected situation can arrive at any point while you are buying or selling a property. So, it is really good if you get some professional advice. Going for a real estate lawyer from the beginning will save you valuable time and also helps to eliminate all the undesired situations and get you a proper deal in terms of legal rules and regulations. 
Verdict
The year 2020 is on its edge, 2022 is knocking on the door. We do not know what this new year has for us. We hope the new year comes with new hope and all good things. But we should prepare for bad things as well. Why take risk while selling or purchasing a property. All of us want to do any kind of deal with all the legal rules and regulations. In order to make sure that the deal is fully legal and you are getting the right property deal hiring is definitely a good decision.