Down payments on new homes can be one of the costliest payments an American could make at once. Unless you've got exceptional credit and can afford higher monthly payments, it's worth your time trying to pay off the biggest chunk of the value at the beginning.
Create A Timeframe:
If you've made the decision to buy a home, then you've already made the first step in your timeframe.
You should create a timeframe to give you time to save. This could be over a period of five years, where you need to save at least a certain amount each year in order to be able to afford the down payment.
It could be that your down payment is 20% of the total value, so you can break it down from there.
Work Out How Much You'll Need:
You should find not only how much you're willing to spend, but how much you will need to spend.
In both a down payment and mortgage monthly details. You can use a mortgage calculator, such as the one provided by the Home Loan Expert, to help figure out what you could owe over a fixed amount of time.
This loan provider can assist you in getting pre-approved for a new mortgage, helping to close within two weeks.
Knowing how much you can afford will help you make informed decisions during the new home search.
Especially if you're tying yourself down to a term over 20 years. It's important to note, a higher amount of monthly payments means you will need less for a down payment, and vice versa.
Get Debts Sorted Out: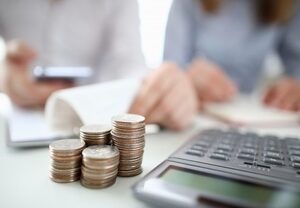 Before embarking on a new investment, especially one as vast as a new home purchase, you should ensure your debts are in order. That doesn't necessarily mean you need to completely pay off all debts, but it could be worth consolidating your debt into one monthly payment.
Not only does this help you understand your financials, but it will also help improve your credit score, assuming you're not missing any payments. A higher credit score will help you qualify for better mortgage rates, as you're proven to be responsible for repaying credit.
Once these debts are paid off, you'll be able to put more money aside in savings, rather than spending it on these debts. Depending on how much debt you had before, this could be quite a significant amount entering your bank savings account
Work More For A While:
Although this isn't recommended long-term, due to potential impacts on mental health and general living, it could be worth your time picking up some extra hours with a second job.
This is purely to assist you in affording the initial costs, which will be much higher than your monthly costs going forwards.
Once you've managed to pay off the initial closing costs, administration fees, first month's mortgage and the initial down payment, then you can relax and take a step back. You want to be able to live in your new home, without working every hour of every day.
Read Also: