Your living room is probably one of the busiest and most crowded places in your home. It's where people come to hang out, chill, and bond. It is also one of the very first places in the house that guests can see.
How they see your living area impacts a great number of impressions on them. Creating a sleek, stylish, yet comfortable space is really important. After all, it's a major source of comfort and affection for the whole family and those close to us.
The perfect living room has all of these elements:
Comfy furniture
A variety of entertainment options
A temperature that's just right
A chandelier ceiling fan can help create a cozy atmosphere in a living room while also controlling the temperature to the ideal level. In warmer months, you may use the fan to cool the room, and in colder seasons, you can use it to circulate warm air in the house with its light fixture.
You may use elegant home décor in a variety of ways, and the possibilities are almost endless. With these chandelier fan layout ideas, you can transform your living room into a classy, intimate atmosphere that's excellent for movie nights and after-dinner chit-chat.
For an Elegant Look, Try the Crystal Chandelier Ceiling Fan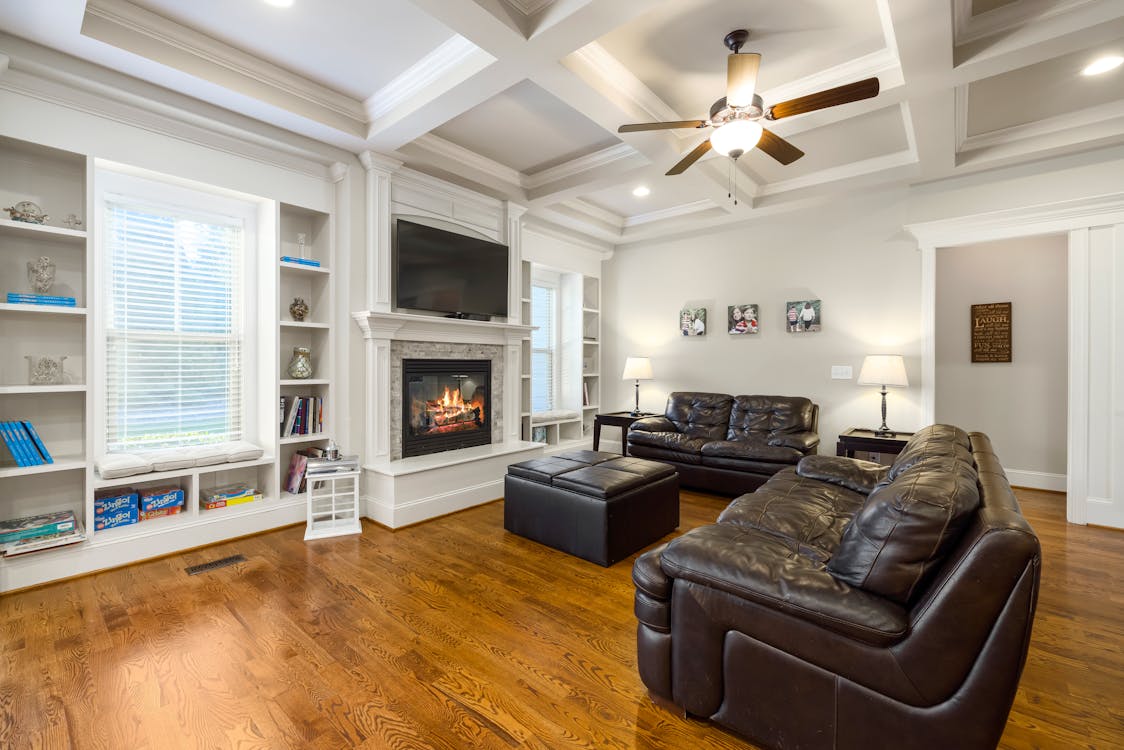 A crystal chandelier fan might be the missing piece in your home décor shopping basket if you're aiming for a modern, sleek, and beautiful look in your living room. The crystals will create an atmosphere of sophistication in the room, and they'll add a touch of elegance.
Homes with neutral-colored walls and décor will look great with this chandelier fan. To make the crystals shine even brighter, they should be placed in rooms with plenty of windows, as this will draw the eye to them and create a sunnier environment.
To make your living room appear like something out of a home décor magazine, just set the fan in the room's center and accent it with plants and a glass table that runs parallel to the fan's blades. It goes to say that a simple rearrangement creates significant changes.
Chandelier with Black Blades for an Edgy Rustic Look
The black blades of a chandelier fan look stunning against white walls and ceilings. This ceiling fan type is ideal for a contemporary rustic environment when paired with wood and greenery accents and artifacts that convey a feeling of being in the wilderness while still making you feel safe.
Not everything that has a little black in it has to be gloomy and gothic. If you're looking to create a more "homelike" yet still stylish and edgy atmosphere in your home, this chandelier fan will help you achieve that goal by adding a dash of black to the entire interior design.
Clear Chandelier Fans for a Modern, Unique Look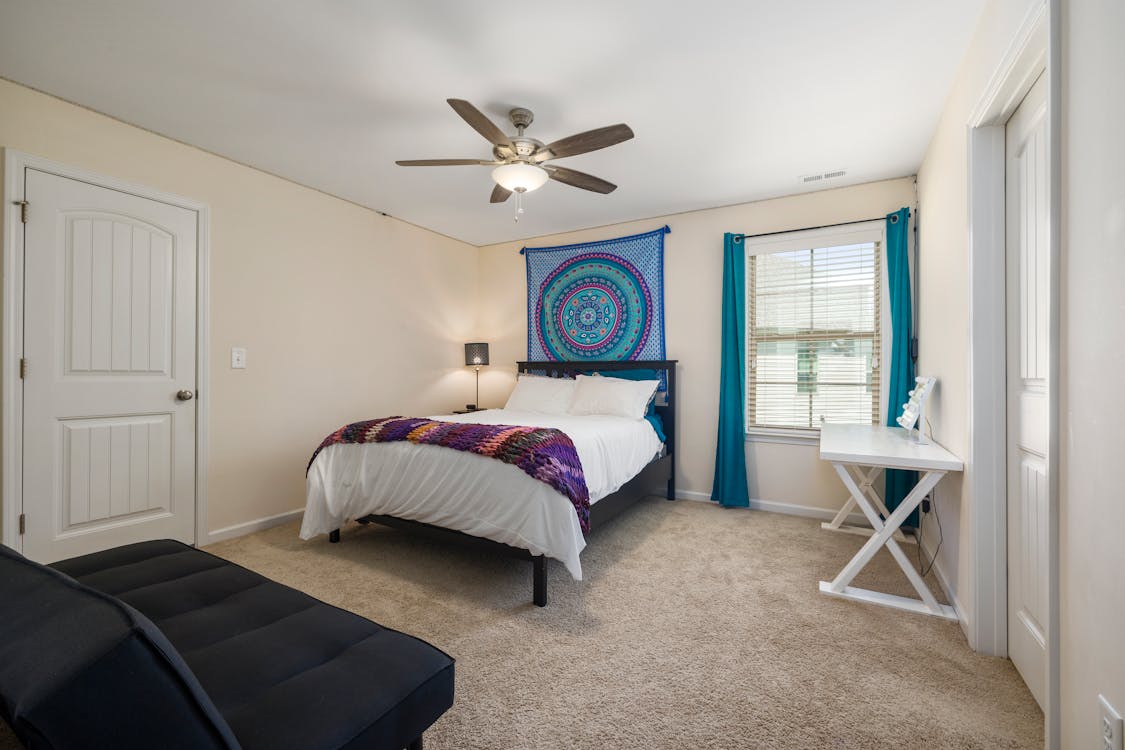 Use your imagination when selecting a ceiling fan with an unusual design, such as a ceiling fan with transparent blades and a translucent light shade. Lighting fixtures with these contemporary accents are a terrific option for homes with a more modern aesthetic.
Adding abstract wall art or dry twig home décor to create a cozy feeling while still out of the norm will help draw attention to the room's originality. With these chandelier fans, your living room can look both comfortable and confident.
A ceiling fan is a great option to refresh your living room's design or replace an out-of-date light fixture. Adding a ceiling fan to your living room may help you express your own style while also creating a relaxing atmosphere for your guests.
Take advantage of fan features like adjustable LEDs or variable frequency propellers to get the most out of your environment, and make sure the other lamps there are suitable and fun as well.
Read Also: